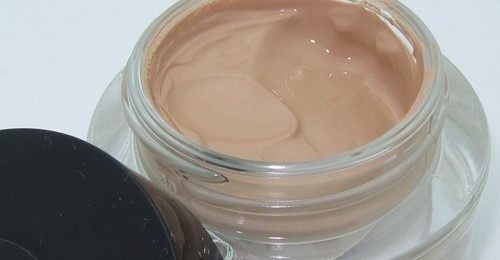 Is the Colourstay foundation worth the hype?
---
The internet has a huge impact on our lives. We sometimes do not realize how our everyday choices are affected by what we have seen online. It may be good or a bad thing. If you do your job and search for customers' opinions about the product you want to buy, then you can be sure that the reviews will be pretty much close to the truth. So what foundation internet users are raving about most?
Since recently Revlon's 'has gained women's attention mainly thanks to releasing new foundation 'The Colorstay'.
It comes in a suprising wide range of 12 shades form light very light ivory to dark Mocha. What's more, to make the choice more accurate, Revlon offer the product for combination or oily skin. This beauty product will truly match any skin type.
Is 'The Colorstay 'really worth the hype?
The consistency is light and creamy. It glides smoothly, and it blends with skin really well. The best way to apply it will be to use the foundation brush or a beauty blender. For those who does not have those tools you can still put it on using your fingertips. After one application, it leaves the skin fresh and flawless. It has a medium to full coverage formula so it can be used even if you have a skin issue.
Revlon assures that it is a long lasting, fading-proof product, which will make your make up in place for the whole day. Indeed, it can be said that it really stands to its name. 'The Colorstay ' has an amazing staying power that could last for more than 10 hours. It does not feel heavy on skin, and it controls oil excess. It can be worn without any setting powder and it will still give you the shine-free finish.
Are there any downsides to this product?
Due to its covering properties, it may clog pores and as a result the condition of your skin may get worse. It is essential to use strong, effective make up remover before going to bed. What also can be done to keep the skin under control, is to use gentle face scrub twice a week. Many of you may be disappointed with the high price of the product. Although, it is quite costly, it is worth investing in a good look that '
The Colourstay' can give you.