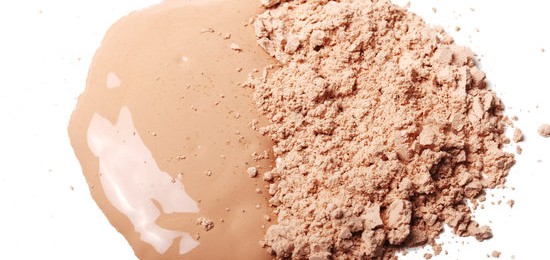 Rimmel foundation that Wakes Up Your skin
---
'Wake me up' is the name of a new foundation that will truly wake up and refresh any woman completion. This time the Rimmel Company has decided to illuminate its customers' skin starting from the very bottom- your foundation. If your look tired and you do not feel like putting full make up on including blushes, bronzers nor highlighters but still want to get illuminous look this foundation is for you.
How does the brightening up formula work? The foundation contains a huge amount of vitamin C and E that energize your skin. Additionally, it has SPF 15, which helps to protect against harmful UVB rays. There are many shades available from True Nude to Natural Beige.
The texture is very creamy, smooth, and moisturizing. Due to its liquid consistency, it is best to apply it with a brush or a beauty blender. It may seem thick but once applied it does not feel cakey and it gives you the satin finish. Another important feature of the 'Wake Me Up' foundation is that it gives a very good coverage. It can be used for those struggling with acne or anybody with skin imperfection. This foundation is a great solution with dry skin as it moisturize it and it fived it instant glow. For those with oily skin, it is advisable to finish the look with a matt setting powder. This way you will not only reduce execs shining of your face but you will also extend the durability of the make-up.
Will this product give as a flawless looking skin?
Definitely Yes. . It makes your face look bright, fresh and it gives you the ant fatigue effect. There is a little sparkle too it so be careful not to overdo the product.If you put too much foundation on and your face may seem dewy, just put a tiny bit of a powder on top of it. The 'Wake Me Up' foundation can be used as a highlighter as well. Apply it on the top of your cheekbones or under your eyebrows.
The product is quite costly but worth its price. When buying foundation avoid online shopping. Make sure to visit the drugstore so that you can match the foundation shade to your skin tone.