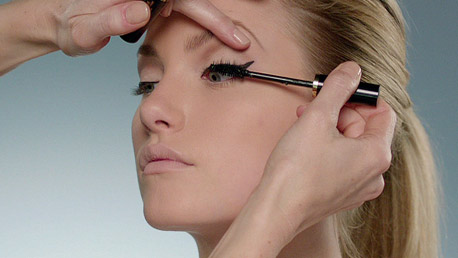 2000 Calorie on your eyelshes
---
Extra callorie on your eyelashes? Nothing simpler. The 2000 calorie by Max Factor is now recognised all over the world. It was first introduced a few years ago and since then has been one of the bestselling mascara in Europe.
The product has a traditional black packaging of 9ml. The great feature of this mascara is that it is made of natural bristle, which smoothens the process of application. The only distracting thing may be the chemical smell of the mascara.
Why is it called' 2000 calorie'? The answer is simple: it coats lashes really well and it make them appear long and very thick. The width of the brush is fairly thin that is crucial when it comes to putting mascara on the bottom lashes. The product holds the curls well for over 16 hrs. and it makes your lashes look extremely long and voluminous.
The get the long and thick lashes you need to use the mascara properly. First, when you pull the brush out scrape off the excess of the product. It you have too much mascara on the brush it can get clumpy and messy. Apply the mascara starting from the base of lashes, gently wiggle it from side to side, and then sweep up. To make your lashes appear thicker, you will need to apply the mascara twice. The product is buildable so you can apply lots of it to really dramatize your eyes, and they still won't get sticky.
Many of you will be disappointed to find a small package label stating that the product needs to use within 6 months since opening. Unfortunately, the mascara dries out after this time and there is nothing that can be done to improve its state. For those of you who wear heavy eye make up only for special occasions it may turned out that you will have to throw away the mascara not using half of it.
It has a strong position on the market that you can find it in any super drug store. The price will differ from place to place but it is rather inexpensive product regarding its effectiveness.
'2000 calorie' mascara' is such a great product and it out-performs much more expensive designer brands . It Lengthens and thickens lashes without clumps and lasts all day or night without smudging.