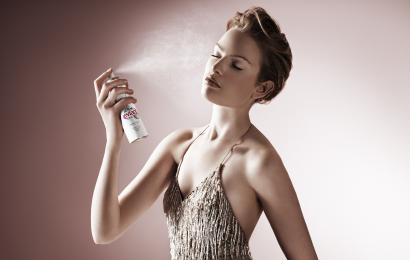 How to use Kryolan make up spray fixer?
---
Every woman before a big night out always makes sure that her makeup is perfect condition, and that her high hills match the purse. Unfortunately, after a few hours later, does she realize that there is only a trace of the make-up left. It happens to all of us. We dance, eat, drink, sweat and it all makes the foundation and eye shadows running and fading.
Thanks to specially designed Fixing Sprays, you can lock in and hold it in place for the whole night.
The best sprays, are those released by the Kryolan. The company specializes in long lasting products that are loved by theatre actors and make-up artists. It is widely used during fashion shows all over the world.
We can find a few different types of fixing products depending on how long we need to keep the make-up intact. The price range varies from from $ 27 – $11 for a 50 ml bottle.
The way the fixing spray works is very similar to the hairspray. It seals everything and hold it in place. Using it is very simple. Just spray your finished make-up from the distance of 40 cm so you can feel an ultra-fine mist on your face. Try not to spray too close to your skin or else liquid foundation may start to run and slide down your face causing smudges and uneven marks. Beware of opening your eyes too quickly and widely after spraying. Let it dry for a minute or two and you are ready to go. You are guaranteed that your make up will sit exactly where it is and will not budge. A bottle of this this amazing Kryolan product is a MUST HAVE for your beauty case, especially if you live in a humid climate or planning holiday in tropics.
The Spray is very efficient. There is no need to put a large amount of the product on, just a few spritzes will do the trick and will seal your foundation for long as 24hrs.
Overall, this setting spray is nothing short of a miracle and its worth its price.