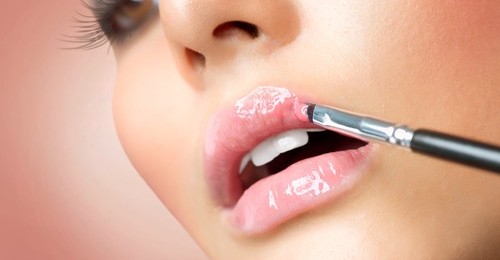 How to make your lips pop with 'The Color Fever Gloss'
---
You would love to have an Angelina Jolie's lips, but you do not dare to have a Botox injection? Don't worry. There is another way that will make them appear bigger and fuller. Just use the right lip gloss. Putting a little glitter on your lips is a well-known trick that makes your lips pop.
Cosmetics companies try to surpass one another in finding the the best lip-gloss formula. It seems that Lancôme has become an unquestionable leader when it comes to giving your lips more definition.
Since it was first introduced, 'The Color Fever Gloss' has won hearts of many women all over the world. It is available in 7 rich and beautiful shades. One of which is transparent, and can be applied on the top of your regular lipstick. Colours are in nice vibrant shades that will look flattering on anyone. The gloss is buildable so you can control the boldness of the colour.
Most woman are afraid to use lip-glosses on as they usually tend to dry the sensitive skin out. Not in this case. Lancôme says that this product provides hydration making lips them soft and healthy looking.
The nice, sponge applicator makes it easy to put the lip-gloss perfectly on without a mirror.
'The Color Fever Gloss' has a nice, non- sticky texture and a flat sponge applicator glides on smoothly distributing the colour evenly. It smells divine and the consistency is truly amazing.
Nothing gummy or gooey. The shimmer in it, is very fine so it can be barely felt it when pressing lips together. What is the best feature of this product is that it gives you an instant Wow effect creating dimension magnifying your lips with radiant, dazzling shine. However, it does not last through meals or drinks. It can be worn for several hours before needing to reapply. Many customers noticed that it does not get smelly over time like some gloss tubes. It isn't drying and stays longer than most glosses.
The price is quite high as all Lancôme products. Once you get you will understand that you get what you paid for. And it was absolutely worth it.