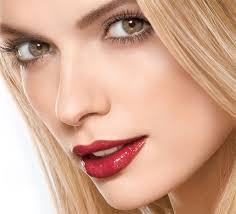 25 Lastin Effect- is this possible?
---
Imagine that you wear your make up to 24hrs. and there is still no touch up needed. All thanks to the foundation that will stay on for the whole day. You probably heard that cliché in TV commercials not once, and you do not believe it anymore. It sounds too good to be true. Apply the make up in the morning and go about your day without carrying a heavy beauty bag with you. Rimmel says that now, it's possible thanks to the 'Lasting Finish 25H' foundation. The producer made sure we will not have any problem getting it in any drug stores. The choice of shades is limited to nine. It may be quite difficult to match the right shade, especially if you have darker skin. We all know that in contrary to lipsticks, foundation shade needs to be as close to the neck skin tone as possible.
30 ml of foundation comes in a plastic, convenient tube. Many customers prefer to get the tube over the pump bottle as they can squeeze every drop out. The formula is enrich in Mineral Complex that helps to revitalize overworked skin. It will make your skin look fresh even at the end of the day. The 'Lasting Finish 25H'foundation provides deep hydration, contrary to many long-lasting products that dry the skin out. Due to the medium to high coverage, it is a heavy-duty product that shouldn't be used on daily basis. It can hide under eye circles and any skin discolouration. Although it is a hydrating foundation, it makes your skin matte for many hours. If you are looking for a good foundation that will look good on photographs, The 'Lasing Finish' will be just perfect. It does not have SPF and there is no shimmer in it. You can expect that the price would give you a headache. On the contrary, it is very cheap considering how well it works. If you a foundation for special occasions, this product will not let you down.