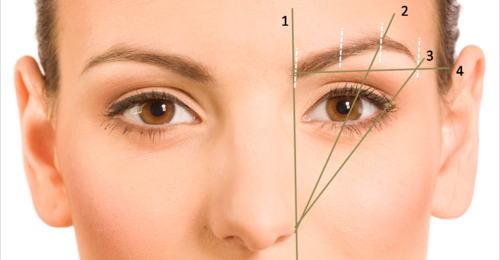 How to shape brows with the help of Benefit
---
Perfectly shaped brows can give a nice shape to your face. The Benefit company has become more and more popular among woman around the world.
One of the most popular products designed for brows care is the Pallet and a Shaping kit 'Brows a Go-Go'.
The package of the kit looks has a picture of a woman for sixties. It is made of cardboard material that seems more durable than plastic packages. Inside the pallet you can find a leaflet showing you how to shape the perfect eyebrows step by step. One the top of the pallet there are three shaping shadows in a brownish shades. Below there is a black pencil and the shaping brush. The kit would not be complete without a mini pair of tweezers that are essential when it comes to brow care. One highlighter for brow bones and one light eye shadow to be applied in the inner corner of eyes are an extra bonus in the kit.
The shades are very durable and they stay on even without applying a premier beforehand. Shades are rich- pigmented so it make the pallet very efficient and it will last for long.
The Brows Go-Go has pretty much all you will ever need to shape your brows. It is a small, light kit so you can keep it in your bag and use it whenever needed.
It's not expensive when we consider that it includes all brows cosmetics and a pair of tweezers. Buyng each product separately would be much more expensive. The quality of the shadows are great and can be used as a standard eyeshadows to create the smokey eye look. If you are looking for a good brows product and especially if you just starts your make-up journey, the Brows Go-Go is for you.