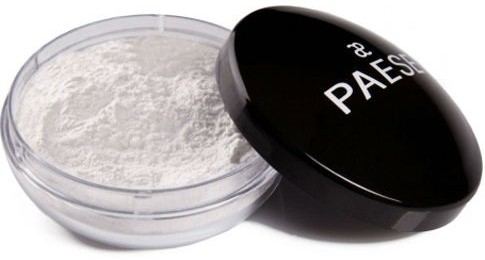 Paese Powders – do they really work?
---
The Paese Company exists on the market for good few years. It has gradually gathered more and more customers by releasing numerous bestsellers. Price of its products are reasonable, which makes it hugely popular. Until recently the top Pease products were eyeshadows and nail polishes. Now the customers' favourite are powders.
We can find many types of powders in Paese's offer but our attention was drawn especially by three of them.
These are: bamboo powder, rice powder and one more containing the Argan oil.
Let's start from the bamboo Powder. It is made of bamboo stales. Its role is to leave our skin matt for a few hours and at the same time to tone it down. It smells amazing and it leaves your skin soft and luminous.
The rice powder, as the name suggests, contains rice that was gathered on South Asia hills. It is designed for people struggling with oily skin. It has strong matting properties. It is in a consistency of sand and has white colour. Once applied on the face it becomes transparent and it adjusts to the tone of the skin. To apply the product use a wide make up brush or a sponge. . It is perfect for setting your make up or as its own. This product is trully a must- have for any woman.
The last Paese's powder has Argan oil in its formula. It is supposed to both matt and moisturize your skin. Regardless how impossible it sounds, it can be achieved with this particular product.
You want be disappointed when trying to choose the right tone as it is available in six different shades.
All three products have made Paese company stand out. In this case, the add does lie. Powders are not only reliable but also quite efficient. Though they are 8-15 grams, when used daily, they will last for over 5 months. Additionally, they are not pricey in comparison to products giving us the same effect.
If you still do not have any of those powders, do not believe a single word that's written here but get one and check it for yourself.